Critiques and Reviews
Beneath the Garden State: Exploring Aquatic New Jersey
This is my first book and I have been soliciting critiques (good and bad) and tracking book reviews. I decided to have a permanent page to list as many as I can find. If you would like to post a critique, please do so on this page.
Marty & Marcelle Dick
Spectacular book. One-of-a-kind photos. Superbly assembled and organized. If you dive New Jersey you MUST have this book.
Georgina Lentini
Hi – wow!! You are amazing… the book is great!
Steve & Debbie Cox
This is an awsome book,you would never think all of these beautiful pictures were taken off the Jersey Shore. Great job.
Joe Pakan
The book is spectacular, I just received the first book, it came in great condition, the package was perfect. Thanks
Roger Cooper
As a long time New Jersey wreck diver it was great to be able to show friends what I see down there in that "cold murky water". Better yet, I now have some names to put to many of these life forms, for example I now know that the Leidy's Comb Jelly, my companion on many hangs at 15', is making that amazing display by light diffraction caused by moving cilia.
Tom Robinson
It was good to see you and Ronnie at BTS! The book arrived yesterday and I looked at every page before I got in the house. I am looking forward to showing your pictures to all interested people, divers will remember things that they have seen during dives and see things that they have missed because of their focus on lobster, fish, or artifacts. Non-divers will be able to see things that divers describe but great pictures bring the descriptions to life. Your book will be on my coffee table and will be a great excuse to talk more about diving and the plentiful sea life in the ocean off New Jersey.
Barbara Bartlett
The pictures are outstanding. They are decent sized, detailed, and close-up. I plan on using the book in my classroom when I teach the differences between mollusks and crustaceans. Also, I will use it when I teach my students about fish.
Art Nelson
What a great book!! I live with these critters during the season, then again off-season, in my studio. What a great book to fill in the gaps and use as a fact finder. I am about to order a second one as a birthday gift for my son. He is "infected", too!
Al Guzzo
Not since my high school yearbook has a printing event engendered in me such glee and heartfelt enthusiasm. What a book! What a guy! Herb, your spectacular photos are worth 2000 words and your descriptions are so tenderly wrought they make my heart sing. This publication is a gift to any diver who's ever dove Jersey. It will forever be my keepsake and treasury of remembered experience. Thank you for such a beautiful rendering.
BettyAnn Cote
Roland and I were so excited to find the arrival of your book when we returned from the Smyrna Beach on Monday. It's truly an amazing work of art! Love the brilliant shots of coral, dazzling sea stars, gentle sea turtle, and humble monk fish you snapped with your mindseye for all of us to enjoy for years to come. You definitely captured an awesome world that's beneath the calming waves of the Jersey Shore!! Kudos to you and your loyal and ever patient assistant!! XOXO
Alex Panas
The book looks really great – very impressed and exceeded my expectations. I leafed through, but have not read yet. The pics look great, and nice to see some write ups on the wrecks, not just the sea life. Thanks for putting this together, and I hope it's a success for you!
Charlene "Sea" Vanderslice
As an artist who uses underwater photos to paint scenes of endangered marine life (& donates proceeds to save the oceans) I love this beautiful book. In fact I call it masterful,some of the photos would frame with the elegance of Old Masters' paintings. And I was enchanted by the shipwrecks, draped in the sea's flora & fauna, like floats in a watery parade,each with its own story.
Helen Bilinski
I bought two books a week ago and gave them away as presents to my diver buddies. They love it! Have ordered two more to keep one for myself and to give the other away to friends who left NJ but loved diving here. Thank you for putting this book together. Have dived most of the wrecks covered in the book and the pictures are a great reminder of the beauty I saw in our own underwater back yard.
Helen B
Patricia "PJ" Jordan
WOW!! Your book is a fantastic treat! As a life-long resident of New Jersey and a diver for 35+ years, I am thrilled to have your gem of a book. Thank you so much, Herb, for showing the underworld beauty and wonders of our great state!!
Martin S. Dick Review
How often do you get to write, "A perfect book." This book is the life's work of Herb Segars, arguably, New Jersey's best underwater photographer. His photos are stunning. New Jersey scuba divers have wanted this book for ever. Non-divers will be amazed at what New Jersey has under water. If you are a Northeast scuba diver, fisherman, coastal resident or beach comber you must get this book, and, if you are completely non-coastal, you, most of all, should get it. I rate this book all tens. Ten for photography, ten for layout, ten for quality and ten for text. Not a lot of writing, you will adore "Beneath the Garden State, Exploring Aquatic New Jersey."
Tom Gormley, Divers Anonymous
Herb Segars visited Divers Anonymous Dive Club in Clifton, NJ on June 25 to do a presentation for members and visitors. His presentation included a digital slide show of many of his best underwater photos taken over 30 years of diving off our NJ shores. For the benefit of underwater photographers both seasoned and beginner he gave details of how he was able to capture these very magnificent images. His stories about the sea creatures gave us NJ divers a feeling that we were there with Herb on some of our favorite dives. His book is excellent! If you have the opportunity to see one of his presentations, get there and you will enjoy it. He has a website that lists his future schedule, https://www.gotosnapshot.com/presentations.html. Thanks Herb!
Mark R. McNulty
Phenomenal Photos are in this new book from Herb and will be enjoyed by Divers and all lovers of Marine life. It is great to finally be able to show my daughter what I see when I'm on the bottom of the Ocean -- typically off the Atlantic Highlands. Nice work Mr. Segars!. Thanks Herb!
Brick Patch Online Review



Click on image to read article
Asbury Park Press Online Review



Click on image to read article
New Jersey Monthly Online Review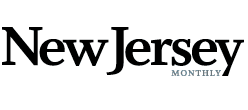 Click on image to read article
Underwater Journal Online



Click on image to read article
Underwater Photography Magazine Online



Click on image to read article
Northeast Dive News



Click on image to read article
Alert Diver



Click on image to read article
Ocean County Signal


Click on image to read article
Underwater Naturalist



Click on image to read article
East Brunswick Public TV Interview



Click on image to view the video interview