13 Sep
Posted on 2014 under
Hawaii
,
Herb Segars
,
Kauai
,
New Jersey
,
Oahu
,
Parasailing
,
People
,
Physically Challenged
,
Tom and Lynda Segars
,
Tom Segars
,
Veronica Segars
|
5 Comments
I thought that I would do a quick update on our son, Tom Segars progress on his road to recovery from a traumatic brain injury. It has been over nine years since Tom's injury and he continues to move forward. The progress is excruciatingly slow but it is progress and that's all that matters. Tom still has short term memory issues and still needs a walker. We see more and more of his sense of humor and he really makes us laugh. He and Lynda are still very much in love and they are so good together.
Tom's favorite pastimes are the computer, texting and games on his phone and scrabble. He loves scrabble most of all. If there is no one to play with him, he plays the game himself.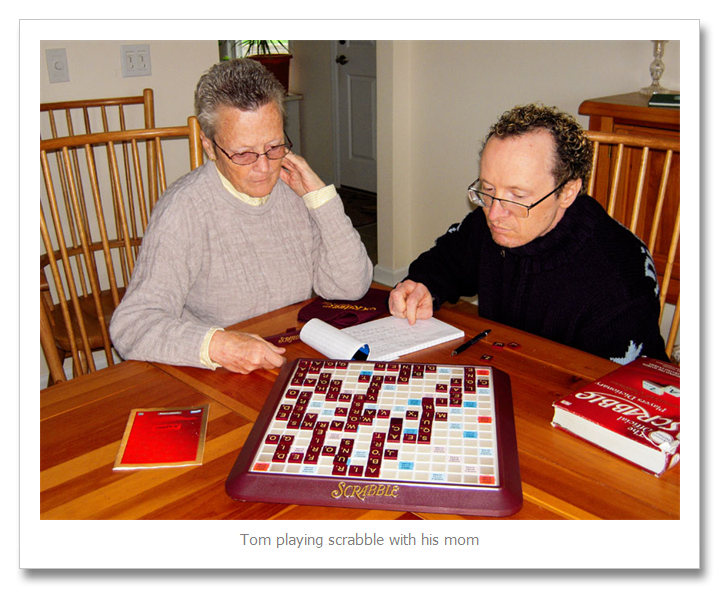 For those of you who have followed Tom's progress on my site, you will remember that he and Lynda went to Hawaii last year and that Tom went surfing. It was a momentous moment in Tom's recovery. They followed the surfing adventure with Tom convincing Lynda to take a helicopter tour. They both enjoyed it thoroughly.
This year, Tom added another adventure to his list.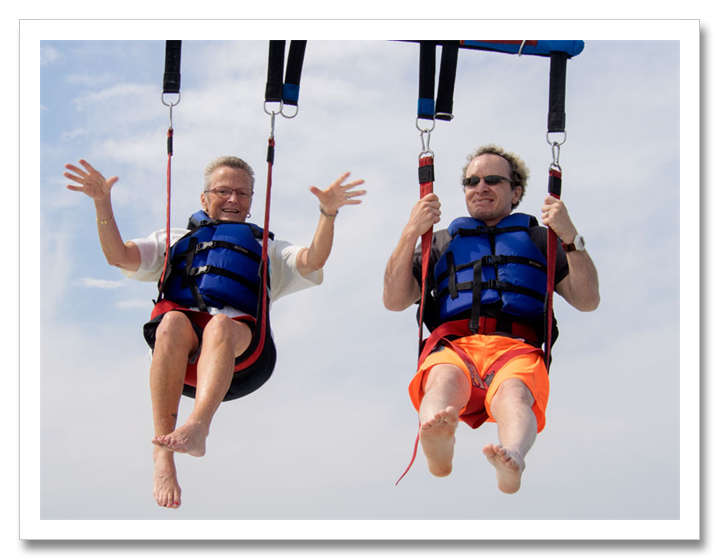 Yup, Tom and his mom, Veronica, went parasailing. The operator that Veronica chose was Point Pleasant Parasail. She called them ahead of time and discussed Tom's issues and they were more than happy to accommodate him. We arrived at the boat early and with a little help, Tom made it across a gravel expanse onto the dock, down a steep ramp to a floating dock and onto the boat – all without his walker.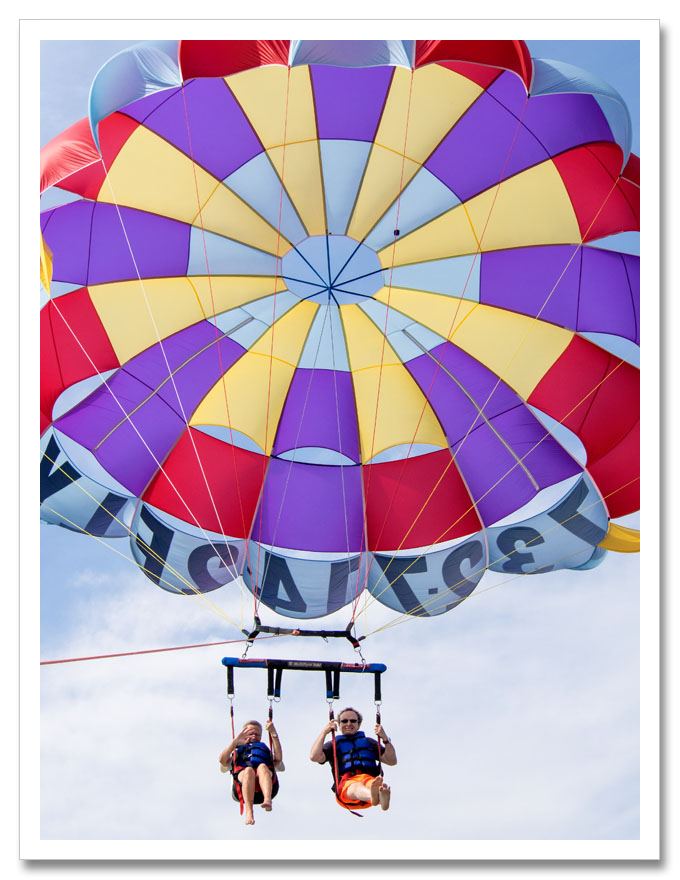 The boat headed out of Manasquan Inlet and cruised along the coast off Manasquan, New Jersey. When it was Veronica and Tom's turn to parasail, Tom scooted into position next to his mom and up they went. Soon they were sailing about 250' off the water.
Veronica looked at Tom and said "It is so quiet up here!" Tom looked at his mom and screamed "WHAT?" and then started laughing. That is so like the old Tom. They both laughed.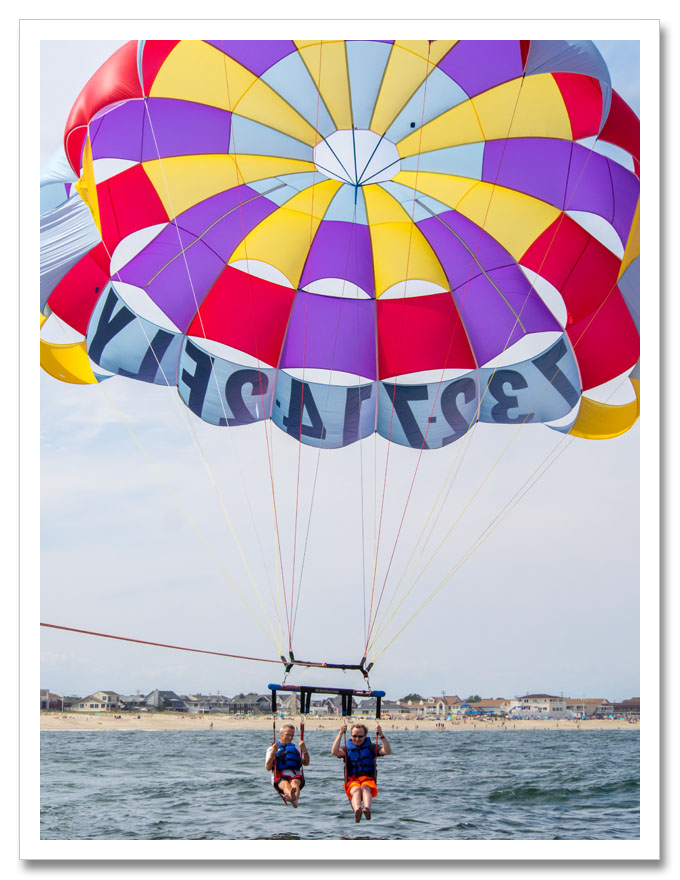 As with most fun things, they end way too soon! Tom and Veronica were winched back to the parasailing boat and both were excited about their new adventure. Parasailing is something that Veronica has wanted to do for awhile and she had no problem getting Tom to come along. It is so good to see Tom participating in such varied activities.
© 2014, Herb Segars. All rights reserved.
Copyright © 2014 Herb Segars Photography Blog