My scuba diving buddy, Beth Dalzell and her husband, Wes, have an amazing daughter, Jenni Ward. Jenni lives in Aptos, California and is married to a great guy, Nate. Jenni Ward is an accomplished sculptor, art instructor and the owner of Earth Art Studio. I have known Jenni since she was a child (here I am showing my age again) and I am very proud of her success as an artist and as a person. You can check out Jenni's work at Earth Art Studio or at jenniward.com.
So there is my introduction to some people that I really love. Besides being wonderful human beings, they also care about the plight of people in this world who are not as fortunate as we are.
Jenni Ward has been working in Haiti with orphanages, schools and hospitals for several years. She has become friends with a Haitian named Colin Augusnor, known by friends as 'Baba', who is the community leader of Bassin Bleu, a small village in the hills of southern Haiti. Baba helps run the school, the church and organizes local events for his community and neighboring villages. He speaks fluent English, has traveled to the United States, and has a goal of sharing his knowledge with his people so that they can create a future to help themselves.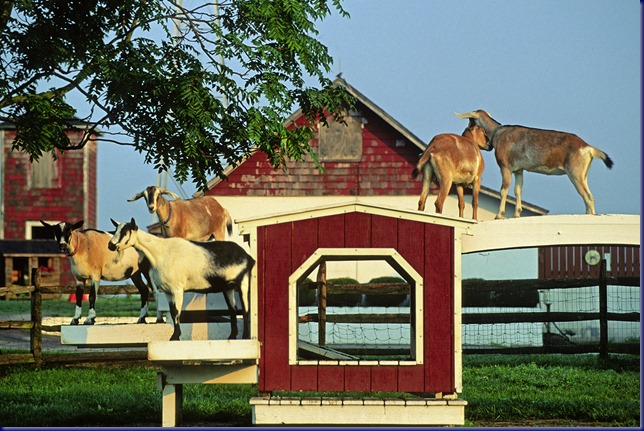 In past visits to Bassin Bleu, Jenni has taught art classes at the school with lesson focused in literacy and agriculture. Baba and his family have always hosted her at his home while she was working with the kids. Bassin Blue is a magical location, where someday, when Haiti's tourism economy rebounds, will be "the place" to go. However, the small community of Haitians that reside there are poor, suffer from malnutrition, and survive on the whims of foreign aid money that ebbs and flows. They have vegetable gardens and small animals to help keep their families fed but life is hard. When asked what he needed for his community, Baba asked for a livestock program. So Jenni started working with a community committee to develop a reasonable livestock program.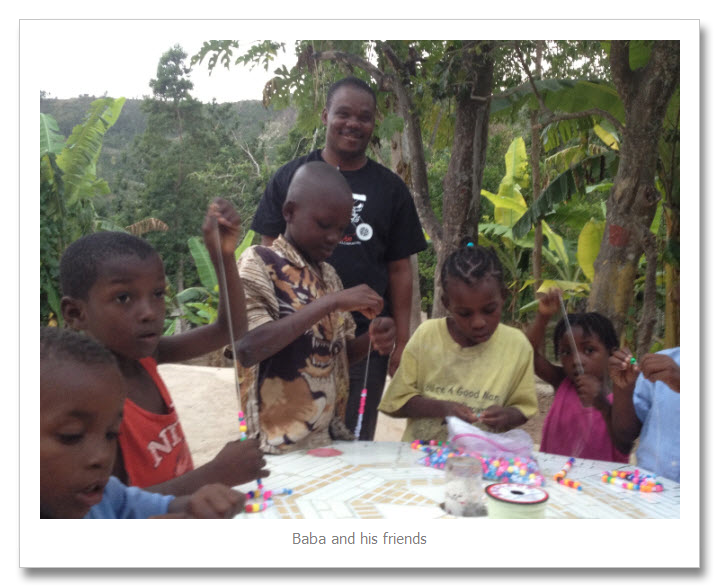 This is what was decided:
Begin with goats to provide milk and meat to families
60 people to be selected to receive the goats along with training and medicines
Baba is a trained veterinarian and will administer medicines and inoculations
Kids (baby goats) produces would go to the next recipients until all community members own a goat to create sustainability and relief of foreign aid
The total initial cost for each animal is $100 USD, which includes delivery of the animals, training, and inoculations. Think about what that means to us vs. Haitians—a new pair of sneakers, or a night out for dinner, vs. a viable way of life. Please consider helping. The money will be brought to Baba on the spring 2014 trip to Haiti; there is no overhead, all donations go directly to the fund. Pictures will be sent to you to show how your donation helped. While there, art classes for kids will again be conducted at the Bassin Bleu School.
Here's how you can give the gift of a goat (or any portion of a goat that you are comfortable with): Safe and easy online payment via PayPal. Just click the link:
You do not need a PayPal account to use this option
Please note that Earth Art Studio will be the seller on your credit card statement for this donation
Or make checks payable to Jenni Ward with 'Goats for Haiti' in the subject line and mailed to:
Jenni Ward, 767 Cathedral Drive, Aptos, CA 95003.
My wife, Veronica, and I have started off our pledge for two goats. I personally stay away from charity donations when I believe that the majority of the money goes to the fundraisers. This is not the case with "Goats for Haiti."
© 2014, Herb Segars. All rights reserved.
Copyright © 2014 Herb Segars Photography Blog