23 Apr
Posted on 2012 under
Beneath the Garden State: Exploring Aquatic New Jersey
,
Book Publishing
,
Little Skate
,
Loligo pealei
,
Long-finned Squid
,
Mohawk
,
Pinta
,
Schiffer Publishing Ltd.
,
SCUBA Diving
,
Shipwrecks - New Jersey
,
Skates
,
Squid
,
Underwater Photography / Scuba Diving
,
Wildlife
|
17 Comments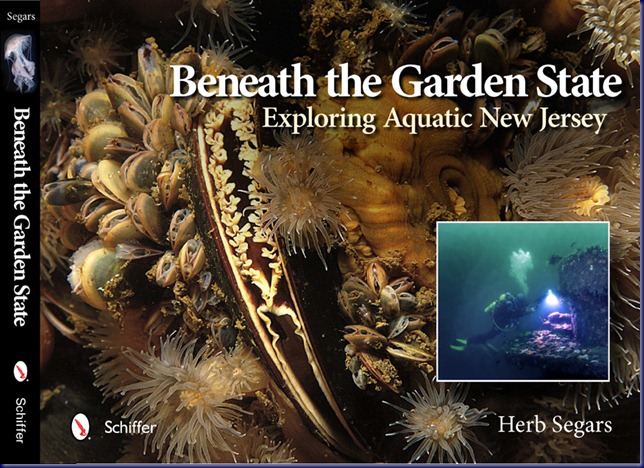 My book, Beneath the Garden State: Exploring Aquatic New Jersey is now available and I have started shipping. All shipping for orders now in hand should be complete before the end of this week so if you have ordered, you will be receiving your books soon. I set this page up for you to come and express your opinion about the book. Please be honest and provide any comment that you want. Don't be afraid to hurt my feelings (or to make me feel good, also). I will be sending emails to people that received the book and ask them to post their opinions on this page. This will be the only use of your email address and you won't hear from me again. If you like, you can post your opinion on my Facebook page also.
If you don't have my book and the opinions convince you that you should have one, please go to my book page and place your order.
So bring it on!
© 2012, Herb Segars. All rights reserved.
Copyright © 2012 Herb Segars Photography Blog