The title of this blog sounds better than what actually happened but the end result was very good. I have been a Sony fan for a long time. I was sold years ago when my son, Tom, bought his girlfriend (now wife), Lynda, a surprise present. It was a Sony 24" TV – the old kind which was big and boxy. He brought it to her apartment in Montclair, New Jersey and was going to set it up before she got home so that she would be surprised. He was alone so he humped the TV up the front steps of the apartment building, then up two flights of stairs. At the top of the second set of stairs, he lost his footing and the boxed TV bounced down both flights of stairs, out the front door, down the front steps and stopped on the front walkway. Tom really thought that the TV was shot but he brought it back up the stairs and into the apartment where he unboxed it and set it up. Lo and behold, the TV was not damaged and worked perfectly. That might have been ten years ago and I inherited the TV along the way. It is in a spare bedroom and still works like new.
Years later, I bought my first Sony TV – a Sony(Sony KDF-55XS955) 55" LCD rear projection unit. It was only 19" deep and weighed in at 120 pounds – a lightweight as large rear projection sets went.
It was our first high definition TV and I loved it. My wife, Veronica, wasn't so sure at first. I got the usual "what's so great about this TV?" I tried to explain but I never seemed to get through until one day when we started watching a VHS taped program that Veronica said, "Ewww, why is the picture so lousy?" I smiled and suggested that we watch a DVD instead.
We still have that TV in our finished basement and it still works like new. When we put an addition onto our house, our great room became the main focal point in our home and we needed a flat screen TV to go over the fireplace mantel. Like I do with most things – I researched LCD TV's to death. I went to the store so many times to look at them that Veronica finally said "Enough, either buy a TV or I am not going with you again!" I was sure that I knew which TV I wanted. It was a Sony KDL-52XBR4, a 55" LCD TV, which was rated very well everywhere that I looked.
We purchased the TV in the spring of 2009 and were thrilled with the quality of the picture. It was the best TV picture that we had ever seen.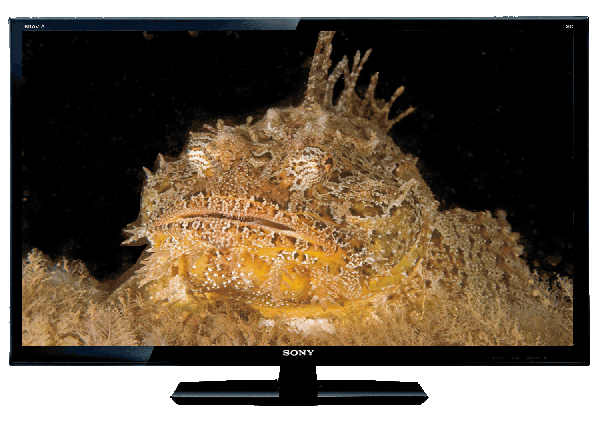 The TV was perfect until two or three months after the two year warranty had expired. I bought a longer warrantee with the rear projection TV because the bulbs were expensive and that was the one part of the TV that worried me. Here is what my KDL-55XBR4 looked like when I started having a problem: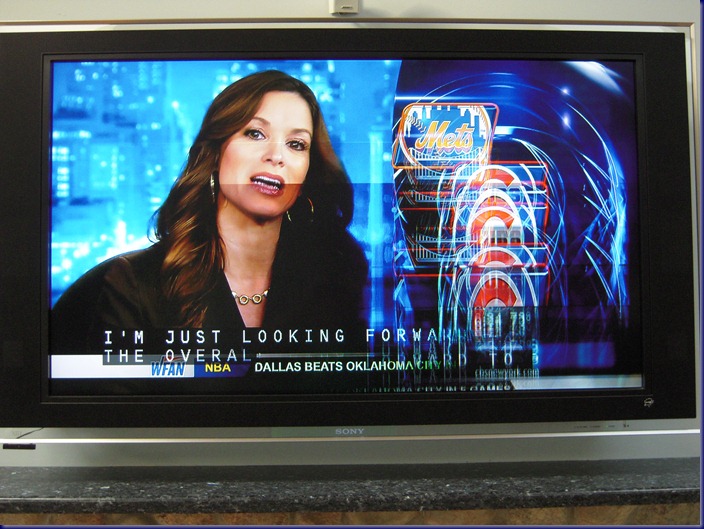 There was a ghosting on the right side of the TV and it usually went away after five or ten minutes. As time went by, it began staying on longer and longer. I finally had enough and emailed SonyListens after reading about them on the AVS Forum. The reply that I received was not very encouraging. It went something like "I am sorry about the problem with your TV but here is a link to our support site. Maybe you can find something there to help." There was an event ID assigned to my email but that didn't mean anything to me. I made numerous attempts to try and fix the problem using solutions that I found on various forums but none solved the problem. While googling for more solutions, I came across a link to a Facebook page named, "I have a defective Sony TV." I went there and started reading the posts and although most of the problem TV's were rear projection TV's (which I have). My rear projection TV is not problematic but I did find a post from someone with the same model as mine. They suggested emailing SonyListens with their problem. I decided that I didn't have anything to lose and sent an email with my model number, serial number, contact information and a description of the problem. A few days later I had a reply asking me to write the event ID number onto a piece of paper, attach it to my TV and photograph the TV and event ID number with the TV showing the problem.
Before I tell you what happened, I want to say that before I found the Facebook page, my TV had gotten bad enough that I replaced it. I did not replace it with a Sony because I was pretty annoyed at their lack of response to my original email. I researched this TV to death (as usual) and purchased a 60" Sharp AQUOS Quattron 60" 1080p 240Hz LED HDTV (LC60LE832U):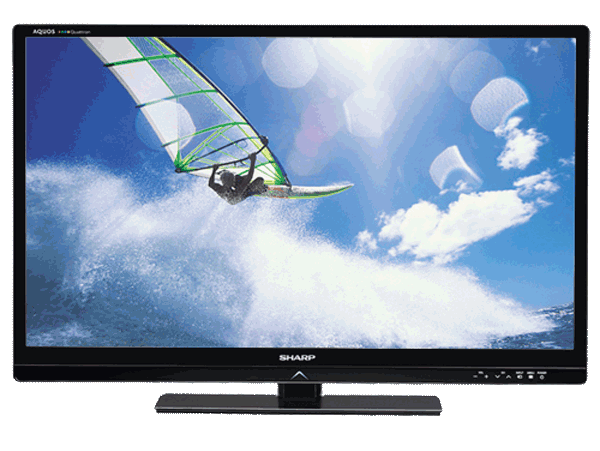 Okay, now I have a new TV and I am waiting to hear back from Sony. Much to my surprise (very pleasant surprise), Sony offers to exchange my TV for a refurbished 55" LCD TV (KDL-52XBR9). It is not their newest model but an excellent replacement. I decided to put the replacement TV in a spare bedroom but realized that the spare bedroom was too small for a 52" TV (although I don't know if any TV can be too small for a guy). I emailed Sony back and asked if they might offer a smaller TV instead. They told me that I could get a refurbished 46" LCD TV (KDL-46XBR9). The refurbished sets come with a 90-day warranty but I can purchase a five-year warranty direct from Sony for $250.00. I was extremely happy with the offer and accepted. The new TV should arrive in about a week.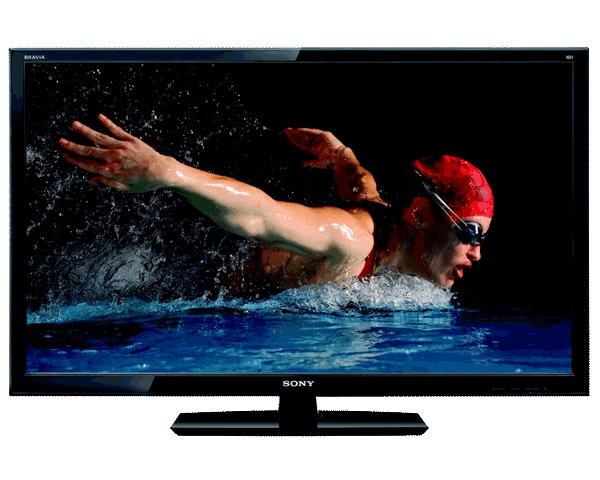 My faith in Sony has been renewed. The staff of SonyListens could not have been more helpful. I wish that I had gotten this response before I bought my new TV but I would not rule out Sony in the future. If you have a rear projection Sony TV and you are starting to see blue, green or yellow blobs, dots or discoloration on the screen and it doesn't go away, you should checkout the "I have a defective Sony TV" page. If you are having the same problem that I had, check the page out. It only takes a few minutes to send an email. You might get a good replacement offer from Sony also.