When I make up my monthly wallpaper, I use an Adobe Illustrator calendar that I downloaded from the Adobe Illustrator Exchange web site. I just finished the December 2008 wallpaper and thought that I should go and find a 2009 calendar for next year's wallpaper. What I found out is that there isn't one yet available for 2009. I took the calendar for 2008 and changed it to suite 2009. It wasn't a difficult thing but I wanted to make the 2009 calendar available to anyone that wants it. I can't take credit for making the original calendar. The original was done by TS PhotoDesign (Tom Smalling Photography and Design).
I looked for his web site to add the above link and I found his version of the 2009 single page Adobe Illustrator 2009 calendar. It looks like this: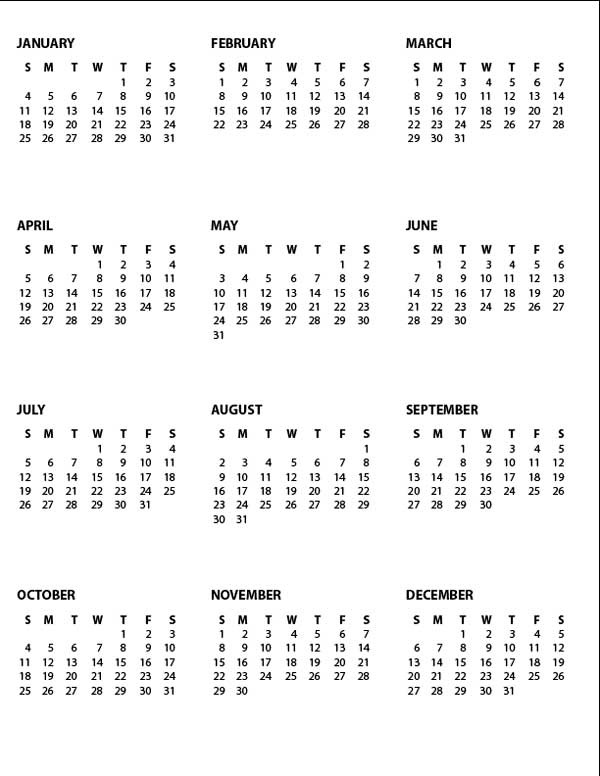 I am including this link to Tom Smalling's calendar page so that you can download the calendar yourself. I wish that I found Tom's page before I changed the 2008 calendar to 2009. Live and learn!