17 Nov
Posted on 2013 under
Hawaii
,
Kauai
,
Lynda Segars
,
Oahu
,
People
,
Surfing
,
Surfing
,
Tom and Lynda Segars
,
Tom Segars
,
Traumatic Brain Injury Therapies
,
Watersports
|
2 Comments
I haven't posted about Tom in awhile so I thought that this would be a good time for a quick update. The post is about Tom and Lynda's vacation to Hawaii in March so it is a little outdated. They had an amazing time. Tom is a real war history buff so he and Lynda toured Pearl Harbor. At the top of Tom's Hawaii list was to go surfing. His balance issues make this seem like a difficult task. But difficult does not mean impossible. Lynda researched ways to make this happen prior to the trip and found Buttons Surf School, owned and operated by a Hawaiian surf legend, Buttons Kaluhiokalani. Buttons was a surfing icon who sadly has passed recently.
While in Oahu, Tom took surf lessons with Buttons on Oahu's north shore – one of Tom's surfing dream destinations.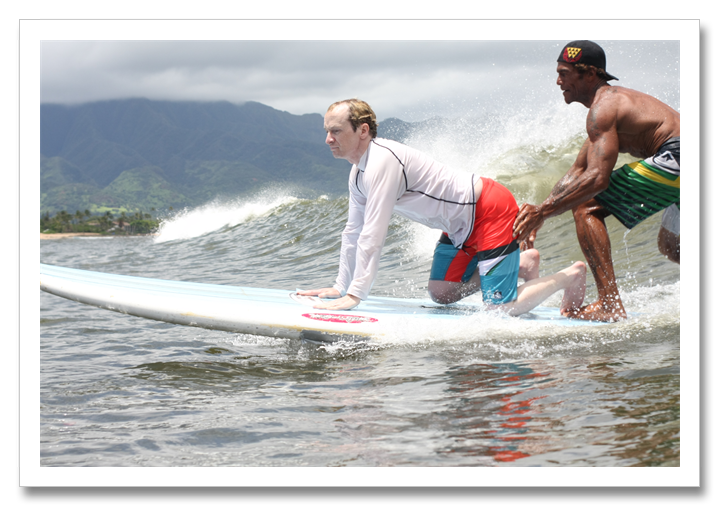 Buttons and Tom went out together on a long board and Buttons provided encouragement and minor balance corrections to allow Tom to stand and ride the wave.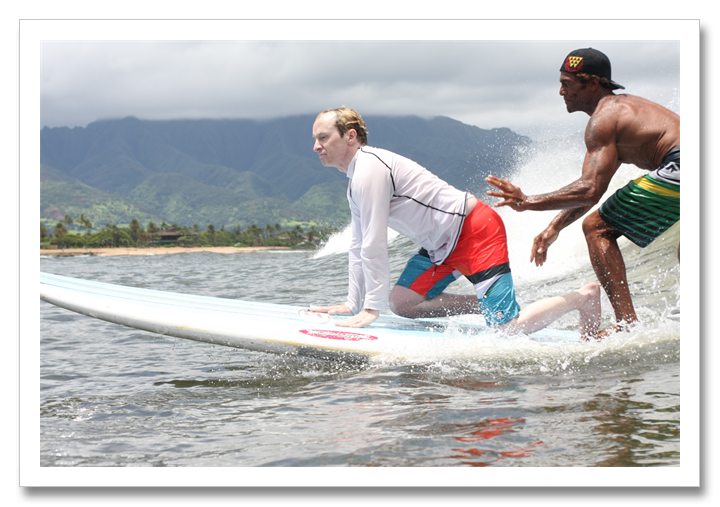 In the end, Tom stood straight up and rode the wave in. Buttons provided any stability assistance required but for Tom, it was the thrill of a lifetime – Surfing the North Shore!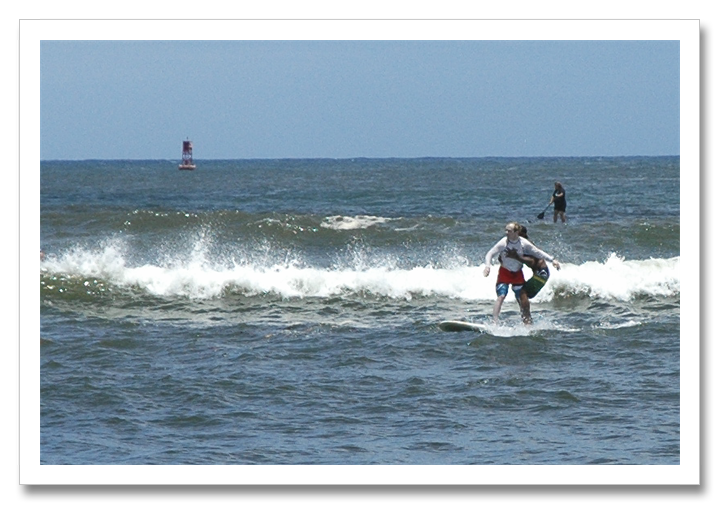 It has been eight years since Tom's injury and he has come so far. We thank God for every day with Tom and we are thankful for every stride that me makes forward. There are a lot of reasons for Tom's progress but a great deal of the credit has to go to his loving wife, Lynda. She is an amazing woman and we are grateful to have her as part of our family.
The thrills were not over after surfing. Tom and Lynda headed to the island of Kauai for the second part of their trip. Tom convinced Lynda that they should take an island sightseeing tour in a helicopter. Most of us that know Lynda were surprised that she would get into a helicopter but probably no one was as surprised as Lynda.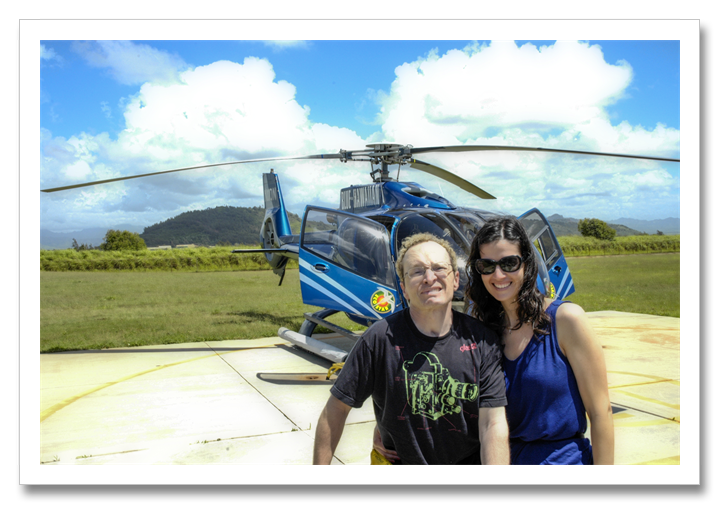 Tom sweet talked her into going and she had the thrill of a lifetime. There is no other way to see the beauty of Kauai than from a helicopter. The images and memories will last them a lifetime.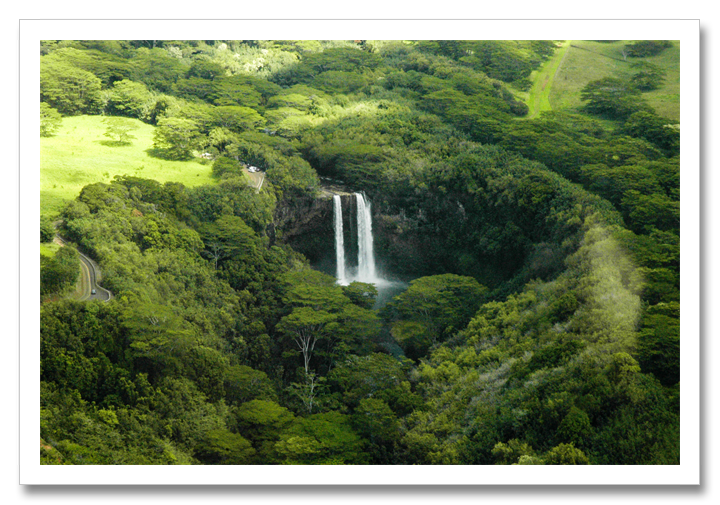 Now it is the middle of November 2013 and we are still seeing changes in Tom. We pray that he continues to progress until he is back to us completely.