20 Feb
Posted on 2016 under
Bahamas
,
Beth Dalzell
,
Big Fish Expeditions
,
Bimini
,
Ernest Hemmingway
,
Hammerhead Sharks
,
Herb Segars
,
People
,
SCUBA Diving
,
Veronica Segars
,
Wes Dalzell
|
No Comment
Beth and Wes Dalzell and Ronnie and me started our hammerhead shark trip yesterday when we flew into Fort Lauderdale, Florida. We would lay over one night before flying to Bimini in the Bahamas. We were worried that we would have luggage issues like we did on our Bonaire trip last year. This year, United
Airlines was kind to us and we and our luggage arrived together. We stayed overnight at a Hyatt Hotel (free of charge thanks to Wes Dalzell's soon-to-expire points). We had an early morning flight on Silver Airlines to Bimini and we were concerned that this small airline might cause luggage problems. It has been a long time since we have flown on a two-propeller 36-passenger plane but the event went very well. A short 25 minute flight brought us to Bimini. We arrived in Bimini at around 10:30 am and had the rest of the day to ourselves. Beth, Wes, Ronnie and I decided to head to North Bimini by ferry to do some grocery shopping. We hooked up with a wonderful Canadian couple named Jeff and Diane. On our way to the ferry, we passed a liquor store named Booze and Screws. You could contact them by phone or by VHF radio. How cool is that!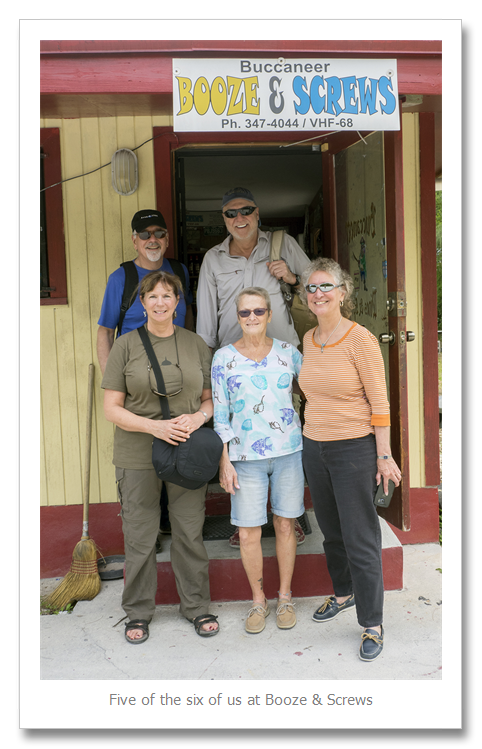 The ferry ride was $2 a person and it lasted about five minutes. I thought that we were making a stop to pick up more people and then realized that we were there. Our first thought was to find a place for lunch. CJ's Deli was recommended to us so we gave it a try. It is on the ocean and had a great menu at reasonable prices.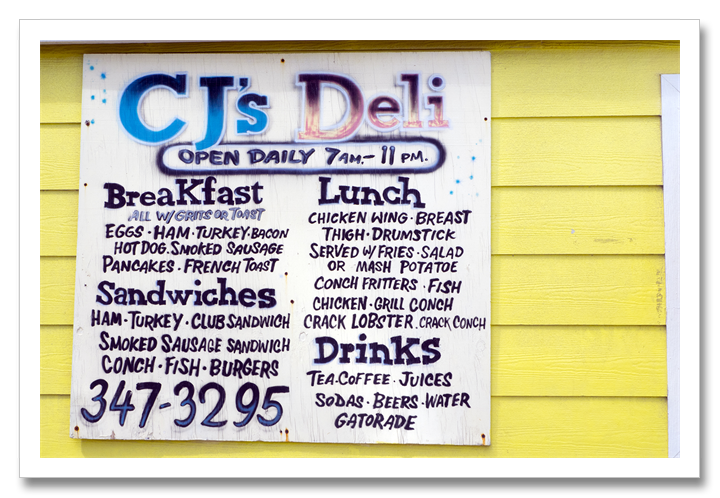 Between the six of us, two had fried chicken breast, two had conch fritters and two had cracked conch. The food was incredibly good and equally as good was the view from our seats: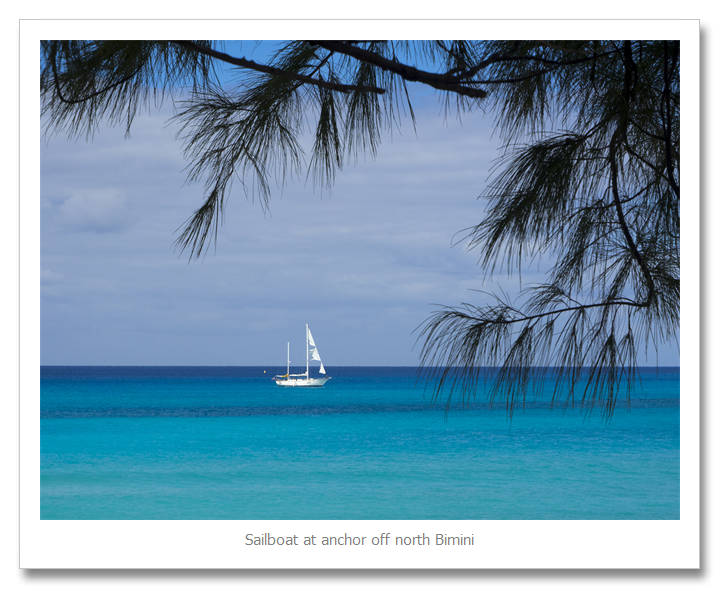 There were a few odd things that we saw. One was this bouy marker hanging from a tree: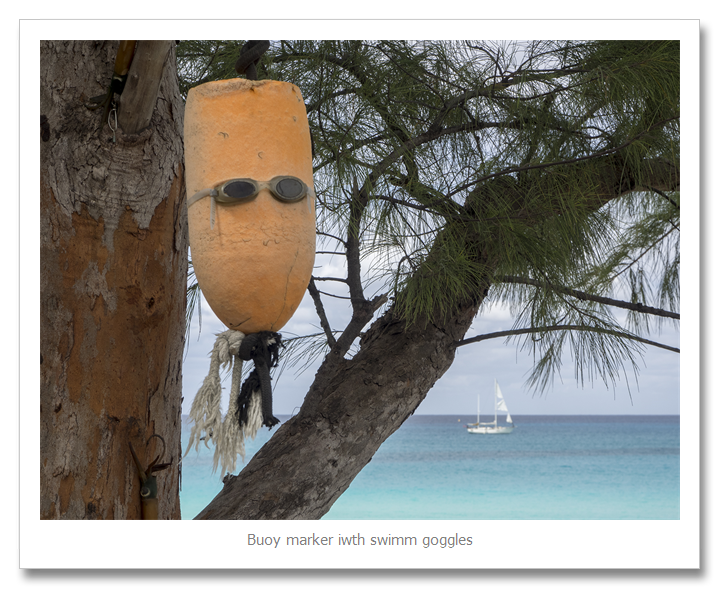 One of the things that all of us recognized was the friendly people on Bimini. Everyone took the time to say good morning or hello or how are you. It was a wonderful experience. Our last stop was a grocery store for some supplies but on the way passed this tribute to Ernest Hemmingway.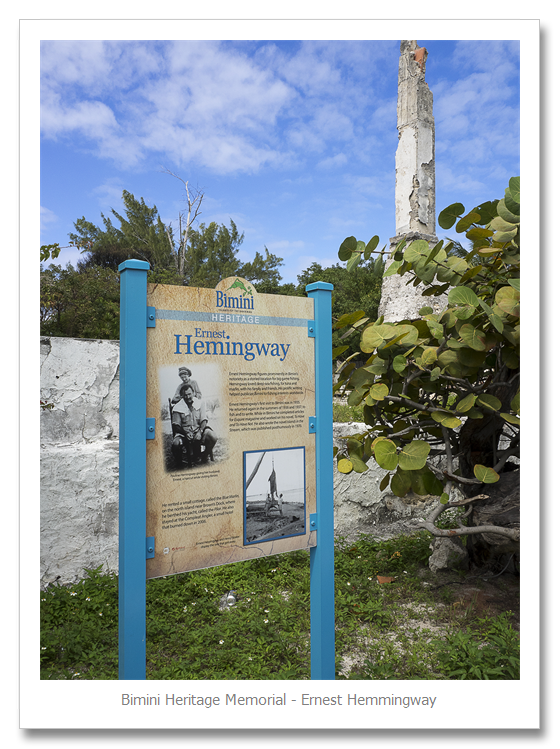 We stocked up on some supplies and made our way back for the five minute ferry ride back to south Bimini. The bad part of the start of our trip is that the wind is blowing pretty good. We are hoping that it calms down so we can start our exciting hammerhead shark expedition tomorrow.